LIBERTARIAN EDUCATION FULL FREE ENGLISH LANGUAGE COURSE
In Lesson 13 you will learn how to use verbs for necessity & obligation.
We will explain in detail how to use 'Used to'. 
After we explain how to use the adjectives with -ING and -EDendings.
Finally students will practice with communication activities, quizzes and games.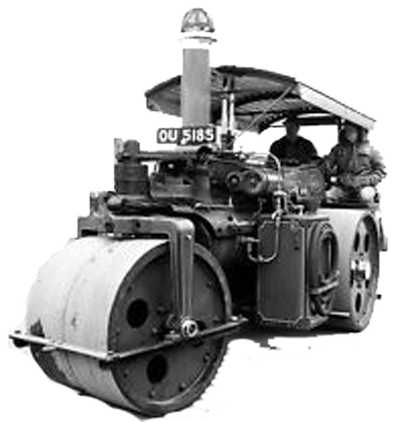 Photo of British culture: vintage British steamroller
---
---
ENGLISH LANGUAGE STUDENT CONVERSATION JUMBLE SALES

ASPECTS OF BRITISH CULTURE JUMBLE SALES
What is a jumble sale? Where are they held? What could you buy there? Who organises them? Where does the money go? If you don't know, guess! (Don't forget that you must speak at every available moment. That irritating student in the class is talking more, and thus, is learning more than you. Be competitive! Talk!) Where do people go in your country to buy second hand things? In Britain and the US there is an enormous second hand market. Yet in some European countries people seem to not like the idea of anything second hand. Why not? Is this caused by snobbery? What do people do with old things in your country when they have finished with them?

EXPLAIN THE DIFFERENCE (Or look it up online.)
CAR BOOT SALE / MARKET / GARAGE SALE / FLEA MARKET / FIRE SALE / YARD SALE / AUCTION / BAZAAR / STAND
---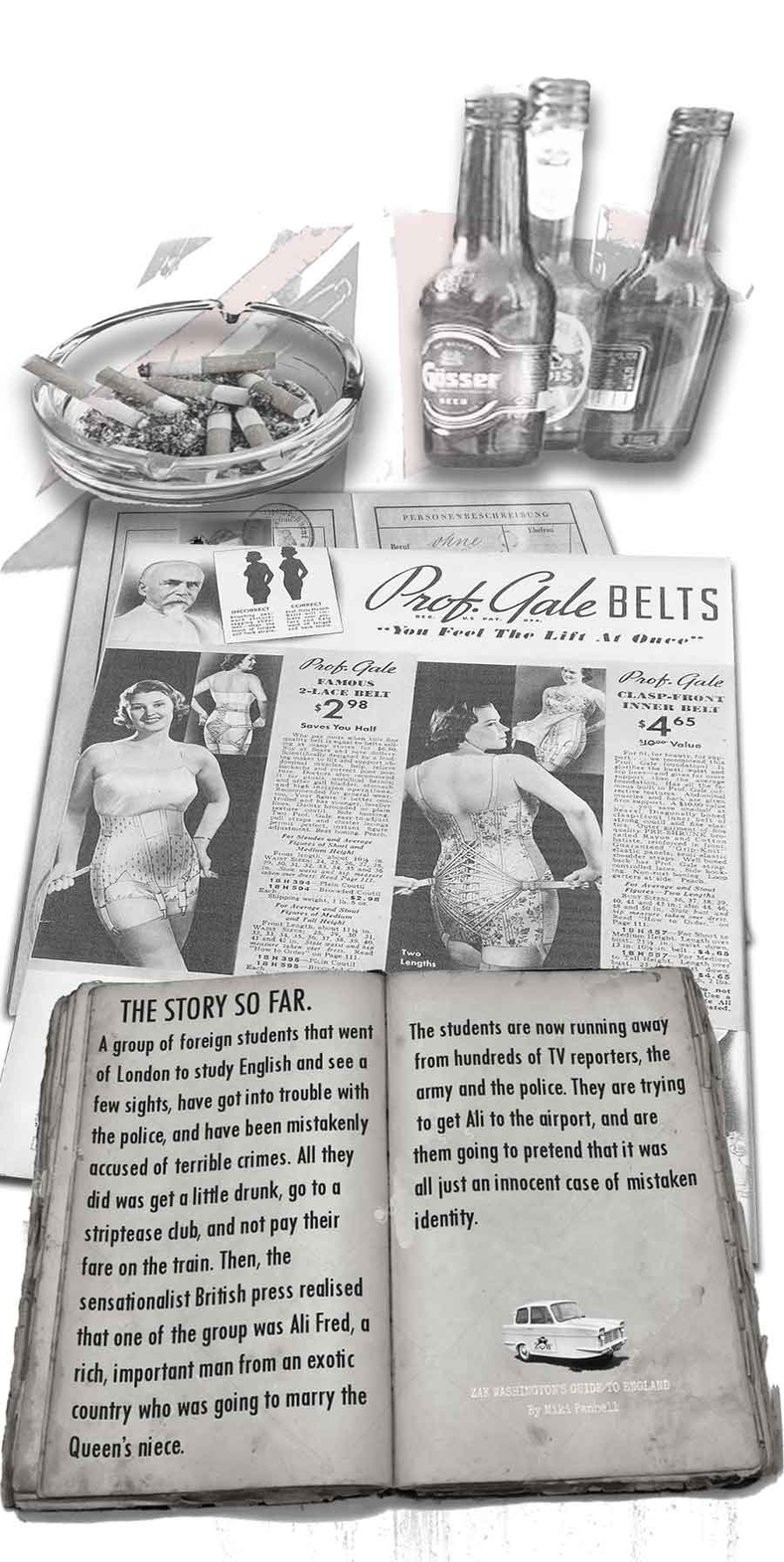 ---

This is a LEARN ENGLISH WITH ZAK WASHINGTON audio listening exercise for students of the English language.
ZAK WASHINGTON: A very good afternoon to you students!
MARIA: Where are we going today?
AHMET: We are going to the jumble sale. The police, the army, the London Transport Authorities, MI5, the KGB, the BBC and just about everybody in the world, is chasing[1] after us. We have got to escape. We've got to get Ali Fred to the airport and back to his country without anybody noticing. We need to go and buy some typical English clothes to disguise[2] ourselves.
ZAK WASHINGTON: Here we are at the jumble sale.
GIOVANNI: (talking to an old lady who is working on the door collecting money.) How much does it cost to get in?
OLD LADY: That'll be 20p… cash.
ZAK WASHINGTON: Here we are inside a long church hall.
ANOTHER LADY: Excuse me. There's a queue here!
ZAK WASHINGTON: At the far end there is a stage that is probably used for concerts…
LADY: What are you trying to do? There's a queue here. Get to the back.
ZAK WASHINGTON: It has two small flights of stairs on either side.
LADY: No you don't! You're not pushing in.
ZAK WASHINGTON: At each side of the stage stand hang two huge red curtains.
LADY: Get to the back of the bloody queue.
ZAK WASHINGTON: There is an emergency exit on the left.
LADY: I'll be giving you a good kick in your emergency exit, if you don't get to the back of the queue.
ZAK WASHINGTON: On the wall at the far end of the hall, behind the stage, is a sign that says 'Hornsey Boy Scout's Annual Jumble Sale. Underneath someone has written some graffiti that says, 'Hornsey Scouts are big sissies.' All the best things on sale have been put on the stage. There is a small black and white television with a price tag of £3. A punk rocker with an orange Mohican hairstyle is fighting with an eighty year-old-woman over who saw the television first…
EIGHTY-YEAR-OLD WOMAN. Get off that's my television. That's mine!!!
ZAK WASHINGTON: …the old lady is winning the fight. In her hand is a black handbag that she is hitting him with. The handbag has a price tag that says 50p. Also on the stage is an old record player from the 1960s, a pair of skis, a skateboard and an old typewriter. There is a plastic duck that you can use in the bath. In the middle of the hall there are six tables in a rectangular shape. One at each end, a space in the middle and four on either side. On the tables are piled up an enormous amount of clothes. People are going crazy like wild animals trying to find the best things. They are picking things up and throwing them over their shoulders. There is a dirty pullover flying through the air! To the left of the hall is a kitchen. There is a hatch that is open. There is an old lady with a blue rinse pouring hot tea into plastic cups.
BLUE RINSE TEA LADY: Come and get your tea 10p!
ZAK: There is a sign that says 'Tea 10p.'
BLUE RINSE TEA LADY: I just said that.
ZAK: Homemade buns 15p.
BLUE RINSE TEA LADY: Come and get your homemade buns 15…. Shut up, will you?
ZAK: Orange squash 5p.
BLUE RINSE TEA LADY: Are you selling them or am I?
ZAK: In front of the counter there are some tiny tables and chairs that have been borrowed from the local primary school. The adults are sat on the chairs, while their children are arguing and fighting.
---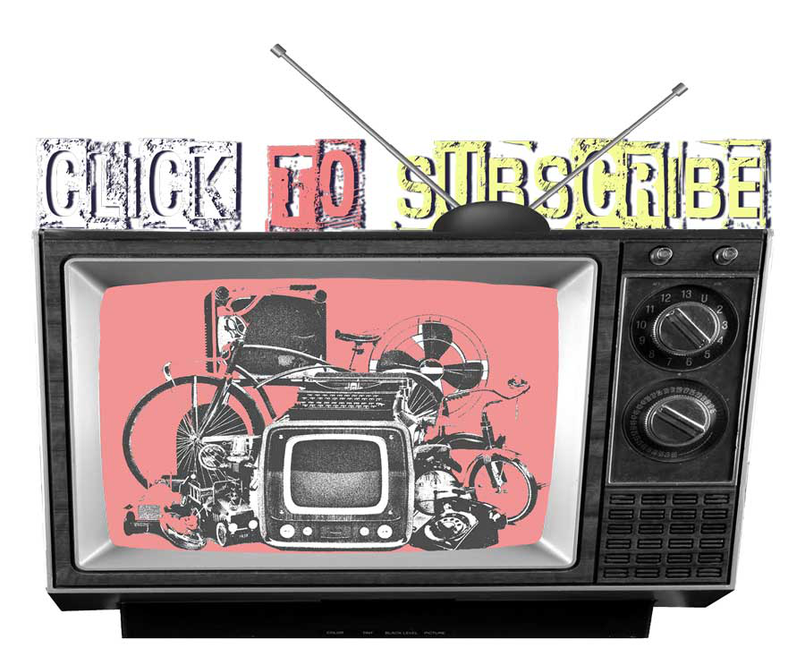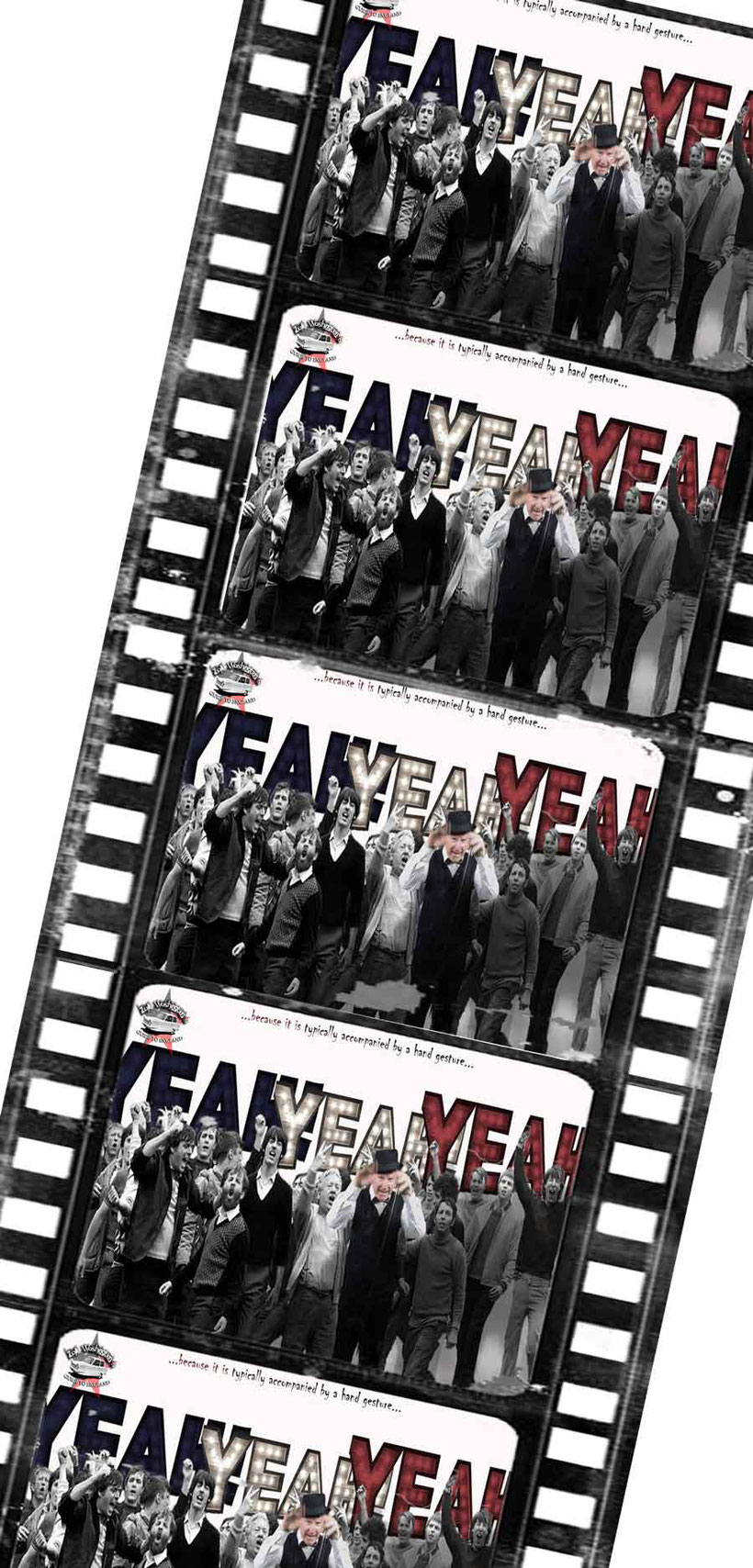 What are these modal verbs for obligation that the students keep using?
Discuss the grammar of the following: Got to. Need to.
What are their positive, negative and interrogative forms?
What are the contracted forms?
Remember that 'need to' has two forms in the negative and interrogative.
What are they?
What were the other forms of modal verbs that express obligation that we studied in chapter six?
How do these structures compare to those?
Which are the strongest? 

---

Now look at the dialogue between two typical English people. Transform their sentences, changing the idea to include one of these modal verbs. Got to or need to. A lot of these sentences will need complete restructuring.
TYPICAL ENGLISHPERSON ONE: 'It's essential in my opinion to bath regularly.'
TYPICAL ENGLISHPERSON TWO: 'Is it necessary for me to take a bath? I've only just had one, about three months ago.'
TYPICAL ENGLISHPERSON ONE: 'No, I don't think it'll be necessary. What about me? Is it important for me to take a shower. I haven't had one in five months.'
TYPICAL ENGLISHPERSON TWO: 'I don't want to be the one to tell you, but it is extremely important that you bath yourself soon. You smell[1] like I look!
TYPICAL ENGLISHPERSON ONE: 'That bad! Huh? I really must start to think about personal hygiene. It's just that when it's winter, and it's cold, it's not as necessary to worry about smelling.'
TYPICAL ENGLISHPERSON TWO: 'It's just that it is important for you to get used to the water in the public fountain. Why is it necessary that it is always so cold?'
TYPICAL ENGLISHPERSON ONE: 'These people take never take homeless people into consideration. It is necessary that the government does something now. Hot water for all, I say!'
TYPICAL ENGLISHPERSON TWO: 'Yes Mary, you're absolutely right!'  
TYPICAL ENGLISHPERSON ONE: 'C'mon Doris, it is important that we clean ourselves up, we might meet a couple of millionaires today!'
[1] To smell, smelly (adj.) to give off a bad or unpleasant odour, unless there is a positive adjective placed next to the word.  'You smell great!' (Negative.) 'You smell!' (Time for a bath.) Things could be worse! You could stink, or you could even reek, both of which verbs are stronger. The nouns are a smell, which is not as bad as a stench. A pong is a synonym of a smell although it has a slightly lighter, more comical sound.  

(The students are having a cup of tea at the jumble sale).
MARIA: What has happened to François? We haven't seen him for a long time. Where is he?
AHMET: He told me yesterday that he had to visit a doctor in Harley Street[1]. Anyway [2], he should be here any minute now.
ANJA: There's François........ dressed as a woman!
AHMET: Hello François! What's up? Why on earth are you dressed like that for?
FRANÇOIS: Hi guys! I know that you are going to laugh, but yesterday was the most important day of my life. I'm dressed like this because I have had 'transmogatory regenderfication treatment'. That is why I came to London. I needed to see a specialist to perform this.... as I said....... special ... 'transmogatory regenderfication treatment'. In my country, it is much more difficult to have treatment of this type.
ANJA: You mean a.... sex change! My God! I don't believe it.
FRANÇOIS: (Obviously having spent a lot of time preparing this short speech.) I 'Francesca', have for some time been considering this 'identity readjustment'. I expect that you, my friends, as mature [3], intelligent adults, will understand and respect my decision to fulfil my lifetime ambition. I know that it would be very easy to make fun of me, but I know that you are mentally developed, and are going to behave towards me in a responsible and sensible manner.
AJMET: Stop talking nonsense, and give me a kiss you sexy beast!
EVERYBODY: HA, HA, HA!!!
ANJA: You couldn't lend me your lipstick, could you?
EVERYBODY: HA, HA, HA!!! 
---
---
COMMUNICATION AND SPEAKING PRACTICE DISCUSSION ABOUT MEN AND WOMEN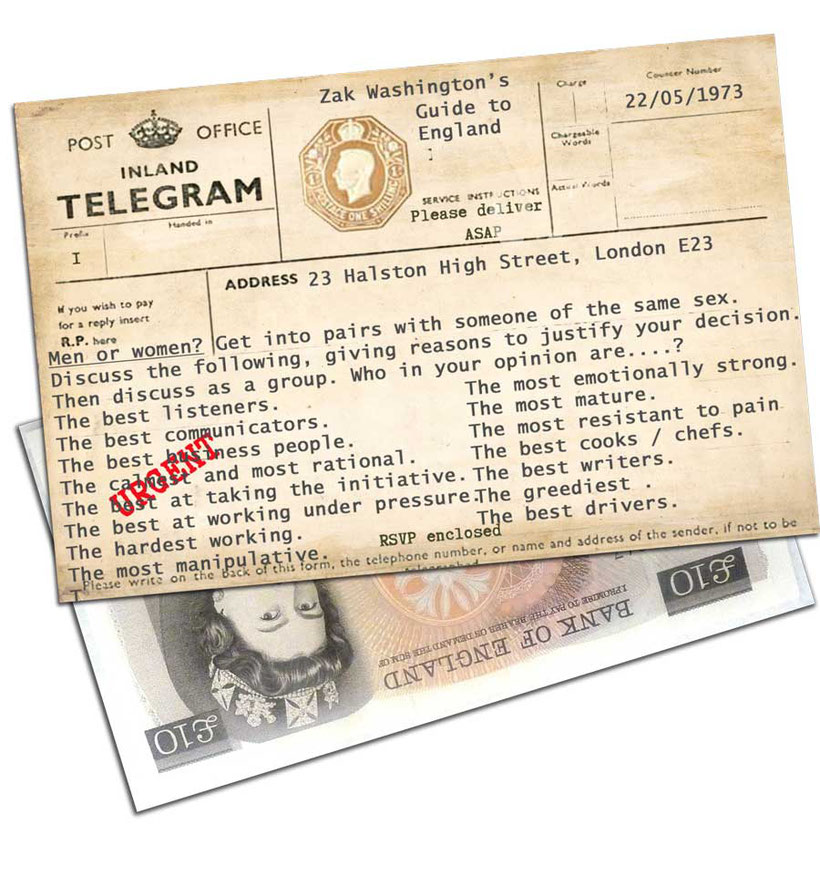 ---
COMMUNICATION AND SPEAKING PRACTICE DISCUSSION ABOUT GENDER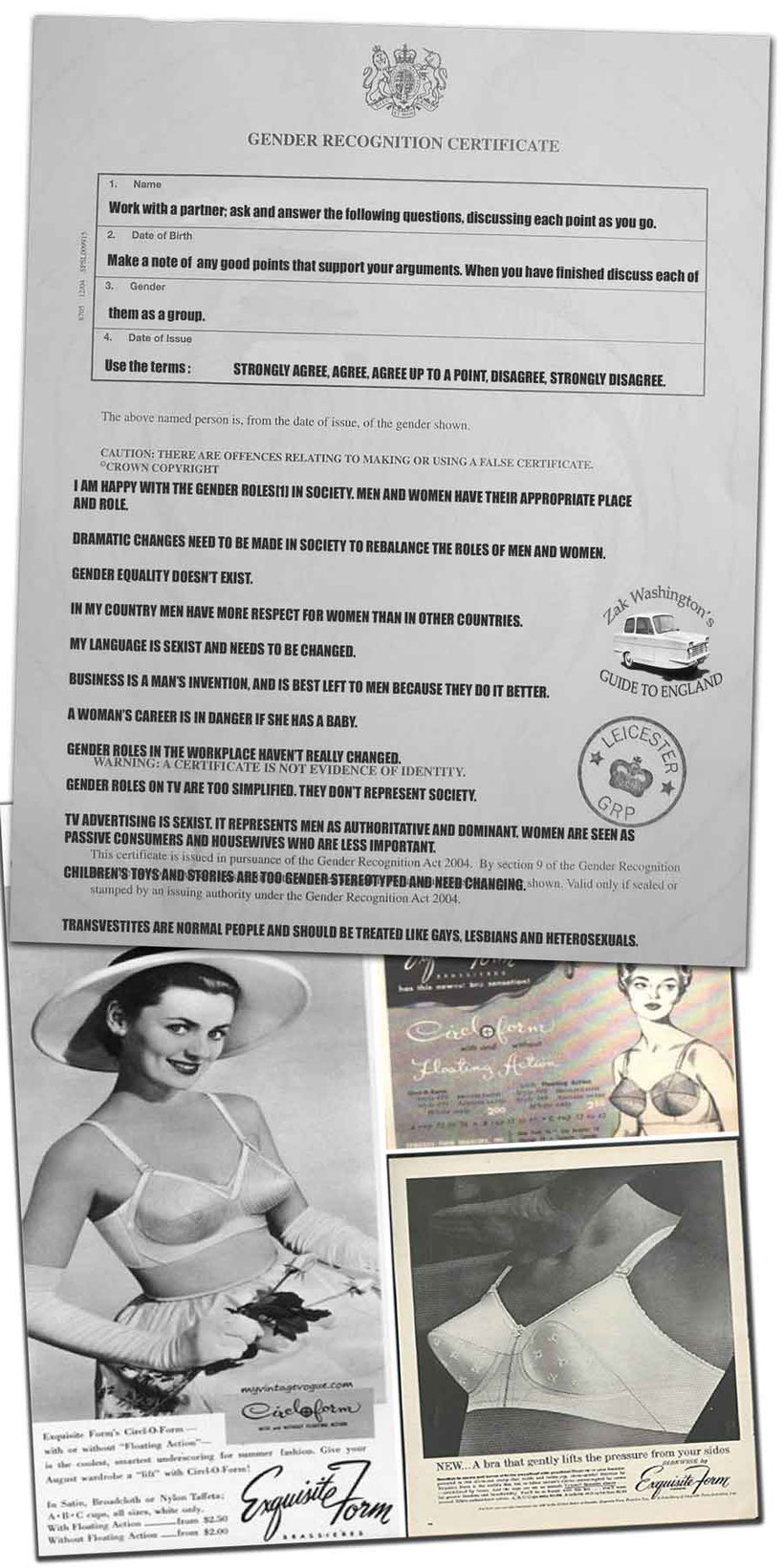 ---

Choose the correct word from the following list. When you have finished, give and explanation why the others are incorrect.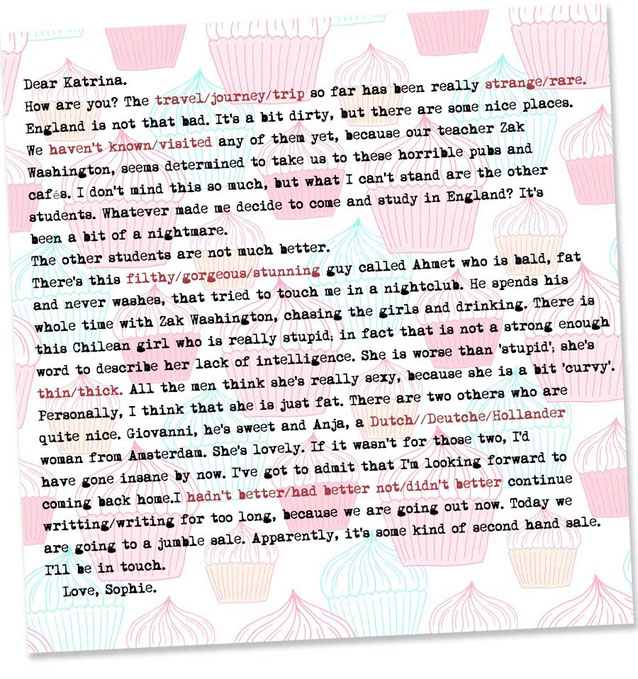 ---
GRAMMAR PRACTICE HOW TO TALK ABOUT THE PAST

In chapter three we studied the very complicated structures USED TO + GERUND and USED TO + INFINITIVE together. As already mentioned, it is absolutely essential to not get the gerund and infinitive mixed up, as the meanings change completely. What was the difference in meaning of USED TO with the gerund and the infinitive? You will be given different situations. Again, you must get together with a partner and ask and answer questions about each situation. This should be done orally.
Example
You are François. You've just had a sex change operation.
1.What did you use to do/be? I used to be a man. I used to wear men's clothes.
2.What didn't you use to do? I didn't use to be happy with my sexuality.
3 What are you getting used to doing?  I'm getting used to shaving my legs.
4.What are you used to doing? I'm used to people looking at me like I'm strange.
You've changed your name to Francisca.
1.What did you use to be called? I used to...
2.What didn't you use to be called? I didn't use to...
3 What are you getting used to doing?  I'm getting used to...
4.What are you used to doing? I'm used to... etc
You've had to leave your wife and get divorced, as a result of your change of sexuality.

You've had to give up your job in the army.

You've had to change all the clothes that you have in your wardrobe.

Going to the restroom in the local disco has become a confusing experience. It's easy to forget which door to go into after a few gin and tonics.

In your spare

time you play as the centre forward in the local football team. Your place in the 'Working Men's Football Club' has also become more complicated.

Wearing a bikini on the beach in the summer is a new experience. Those new silicon implants are difficult to deal with.
---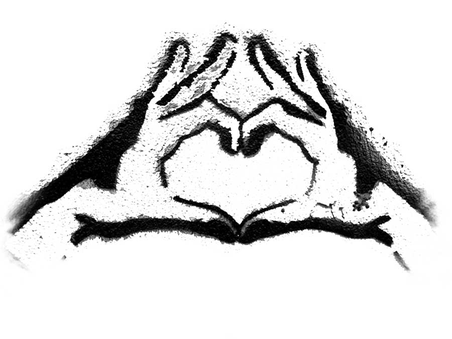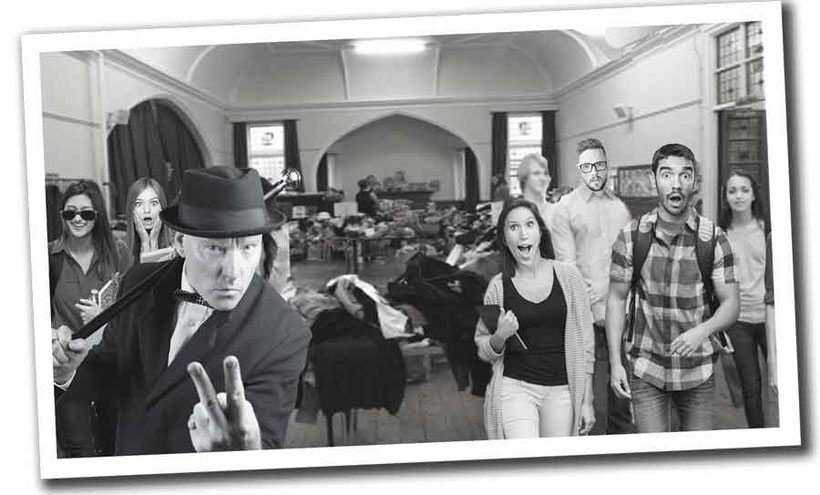 ---
COMMUNICATION AND SPEAKING PRACTICE ROLE-PLAY
Student A. You are Francisca! You were François until yesterday. Now a Harley Street doctor has changed your masculinity into femininity forever. Obviously, right now in the park, under the stars, isn't the right moment to tell your beautiful girlfriend Isabella that marriage won't be possible! She doesn't want to know, that from now on you'll be asking to borrow her dresses and her make up. You don't want to ruin the romantic moment. You need to be very tactful. Tell her lovely things. Be romantic. Compliment her. But do not let her persuade you to be too romantic. Your best tactic will be to get so poetic that she won't be able to try anything on with you. Describe the night and the moment. Talk about your plans for the future. Make excuses.
Student B. You are Isabella. Tonight is the night for love, indeed! You feel a sensation deep inside, and know that the moment is right for one of those nights that you will remember forever! Talk to your boyfriend François. Tell him how you feel about him. Be as romantic and poetic as possible. Seduce him! He must make love to you now! Don't except any excuses. If he makes excuses, it is because you are not being romantic enough. If he says that he doesn't feel like it, find out why. Seize the moment.
ROLE-PLAY TWO.
Student A. You are Francesca. It is the following day. You had an enormous argument with Isabella, after she got very angry in the park. You wouldn't demonstrate your love to her! Now it's the next day and you are back in your flat in Paris. It is cold, grey and raining. You have realised that now is the moment to tell the truth. Confess what you have done. Obviously, she is going to be a little surprised! But you both need to be practical and find a solution to the problem. You don't want to separate. You don't want to lose her. Make suggestions about how you could continue the relationship, by changing the stereotypical roles a little. 
Student B.  You are Isabella. You are a normal conservative Parisian girl, with conventional tastes in men. You like a man to be a man! Strong, virile and traditional. That is why you had an enormous row with François last night. He ruined a beautiful romantic evening by acting strangely, and refusing to demonstrate his affections to you. You got very angry and are still feeling the same way. Why is he being so strange? Why has he been dressing up in such a weird way? Find out. What ever the problem is try and solve it.
---

13.6 GRAMMAR ADJECTIVES ENDING IN -ED AND -ING
What is the difference between the following sentences? 'Giovanni is interested,' and 'Giovanni is interesting'? Discuss the grammar as a group. One is active and one is passive. Which is which? Which ending can only refer to people? Complete the text below using adjectives that end in –ED or –ING. 
shocked/shocking
interested/interesting
frightened/frightening
bored/boring
embarrassed/embarrassing
liberated/liberating
amused/amusing
appalled/appalling
disturbed/disturbing
tired/tiring
disappointed/disappointing
annoyed/annoying
exhausted/exhausting
excited/exciting
humiliated/humiliating
distressed/distressing
disgusted/disgusting
thrilled/thrilling   
---

MARIA: Great! This jumble sale looks like it's going to be ____________. I love new things! Things that are different! It always makes me feel so _______________!
SOPHIE: I couldn't agree with you less. I find it ______________ that people can go to a place that's full of dirty old clothes and horrible old shoes. It makes me feel _______________.
MARIA: Why aren't you ________________ in doing anything new and ____________________? All you ever do is moan and complain. Are you feeling _______________?
SOPHIE: I am a little _________________ about the whole trip to London. I thought it would be much more 'normal'. I thought that there would be typical tourists, who were _________________ in doing typical things. I find the whole situation quite _________________. The authorities are chasing after us and I'm very ________________. What if my parents find out? It will be totally _______________. What will happen if I get deported? Imagine the shame. That will be the most _______________ experience of my life.
MARIA: But don't you find all the action and the excitement very ______________________? There is something almost sexy about being chased by so many people. It makes me feel really free …….really ________________. Like in that film Thelma and Louise!
SOPHIE: I don't agree with you. So little sleep, and so much going out, drinking and excitement. This has been an ______________ experience. I feel totally ______________. Then there are these weird[1] characters! It's all starting to resemble a circus freak[2] show. These people are not normal. They are like characters out of a nightmare. They are __________________. This crazy guy who wants to be called Francisca after a sex change operation? This man…. or should I say woman? This man's completely __________________, and he makes me feel sick. Don't you find him ____________________?
MARIA: In London everybody is a little crazy! It's great. I think it's all completely _______________. I get _____________ whenever I meet one of these ____________________ characters.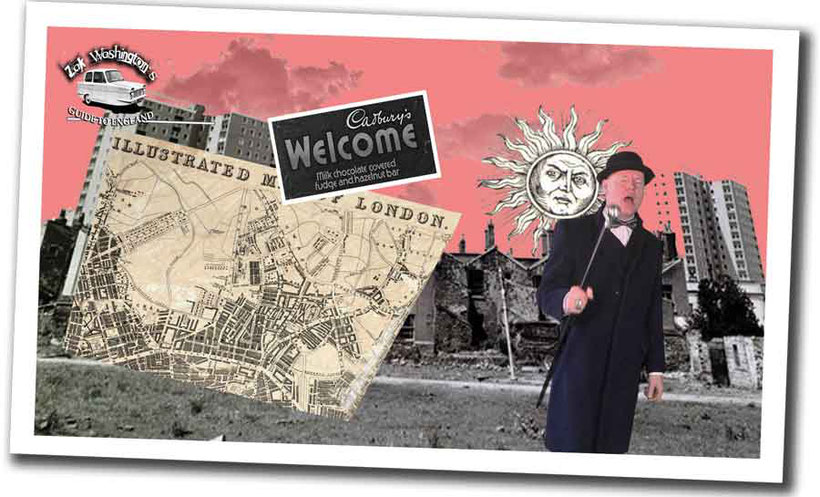 ---

Get into pairs and read the following text. As you read it, put the vocabulary into one of the relevant sections below.
Items of clothing used by men. Example: blazer...
Items of clothing used by women. stockings...
Parts of clothing buttons...
Accessories and extras for decoration badge...
Adjectives to describe material and patterns. leather...
Colours used to describe clothing purple...

---
(Fifteen minutes later the group of students and Zak Washington have finished shopping at the jumble sale, and are completely dressed up!)
Ahmet is dressed as a British airman from the Second World War, in an old wool-lined leather jacket with a large collar and a long zip. He has also found a pair of dark-brown knee-high boots, which match very well with his outfit. He is also wearing a white scarf, goggles[1], and a maroon woollen hat with long earflaps.
Maria looks more beautiful than ever. She is dressed in a sky-blue nurse's dress, a tight navy-blue cardigan, and black fishnet stockings[2] that are driving Zak Washington and Ahmet crazy. She has found an old, pearl necklace in the bric-a-brac section, and is wearing it around her neck. On her head is a turquoise beret.
Francesca has found an entire wardrobe full of lady's clothes to take back to Paris. At the moment she is wearing a black plastic miniskirt with a slit[3] up the front, orange tights[4], a purple and white flowered long-sleeved satin shirt, covered with a multicoloured tank-top. She has ankle-high pointed boots with laces. She is also wearing a pair of plastic bracelets. Her girlfriend will be very pleased!
Anja is dressed as a typical upper-class old man from the yacht club, in a blue blazer with gold buttons and a badge on the pocket. She is also wearing a white peaked sailor's cap, a blue and white striped shirt, white flared trousers, a pipe, a monocle, and canvas sailing shoes. Ship ahoy!
Giovanni is dressed as a building site worker with a pair of orange dungarees, a spanner[5] in his trouser pocket, a white hard hat, a black string vest[6] and steel-toe capped boots. He has also found a fake[7] gold medallion to go around his neck.
Sophie is wearing a black fake fur coat, a crimson strapless silk evening dress, and burgundy stiletto shoes. She has a wide-brimmed cream coloured hat with plastic fruit on it, and looks as if she is about to go to an Ascot horse race. She looks stunning[8]!
Zak Washington is dressed up in top hat and tails, a yellow and black check cravat, a dark olive coloured waistcoat with a flowery pattern, and black patent leather shoes.
Ali, is dressed as an American tourist. He has a blue baseball cap with a large peak. He is wearing a Hawaiian shirt covered in palm trees, and beige shorts. He has a cigar and a chewing gum in his mouth. On his feet is a pair of white tennis socks, and brown sandals. Unfortunately, with his good looks, he has managed to attract the attention of a lot of people who have recognised him from this morning's newspaper. Now that everyone is dressed as a 'typical Englishmen[9]'. it's time to go!
Country    Language/Adjective Nationality singular The race/Nationality plural.
England    English (lang. & adj.) Englishman/woman The English/ Englishmen/ Englishwomen/ English people
Britain    British (adj. Only) Briton/Brit (m/f) The British/Brits/Britons (again there is no difference made between masculine or feminine)
Ireland    Irish (lang. & adj.) Irishman/Irishwoman The Irish/Irishmen/Irishwomen
Wales    Welsh (lang. & adj.) Welshman/Welshwoman The Welsh/ Welshmen/ Welshwomen
Scotland    Scottish (adj. only) Scotsman/Scotswoman/Scot Scotsmen./Scots.
Africa    African (adj. only) African (m/f) Africans
America    English (lang.) American (adj.) American (m/f) Americans
Denmark    Danish (lang. & adj.) Dane  (m/f) Danes
Germany    German (lang. & adj.) German  (m/f) Germans
Greece    Greek (lang. & adj.) Greek (m/f) (The) Greeks
Holland     Dutch (lang. & adj.) Dutchman/Dutchwoman The Dutch/Dutchmen
Japan    Japanese (lang. & adj.) Japanese  (m/f) The Japanese
Norway    Norwegian (lang. & adj.) Norwegian (m/f) Norwegians
Poland    Polish (lang. & adj.) Pole  (m/f) (The) Poles
Spain    Spanish (lang. & adj.) Spaniard  (m/f ) Spaniards 
Switzerland Swiss (adj. only) Swiss  (m/f) (The) Swiss
Sweden    Swedish (lang. & adj.) Swede (m/f) (The) Swedes 
---
Take it in turns to come to the board and draw exactly what the students were wearing after leaving the jumble sale.

(The student who is dressed in a style that could most be described as English, will now come to the front and write all the following vocabulary on the board). 
How do you think a typical Englishman dresses? Describe first the clothes that they wear. Then think of adjectives that you could use to describe their appearance. Now do the same for other nationalities. What about your own country? Who is the most stylish nation in Europe? Justify your answers. Who are the worst dressers in Europe? Explain. What are the stereotypical ways of dressing for different social classes in your country? Do you follow fashion? Is fashion important? What is the difference between a follower of fashion and a fashion victim? Have you ever had a period in which you broke the rules, and went against the current of fashion? What were the best and worst decades for fashion during the last fifty years? 

---
ORGANIZE A JUMBLE SALE AT YOUR SCHOOL
Why not organise a jumble sale in your own language school? It doesn't have to be very big. You could give the money that you make to charity, and it would be an excellent chance to get rid of some of the rubbish from your houses. It would also be good to put some of the vocabulary that you have learnt into practice. Discuss the idea with your teacher.
---

Explain the puns or word-plays.
1. Pete's Plaice.
2. The In Plaice.
3. In Cod we Trust.
4. Cod Almighty.
5. Cod Father.
6. Fishy Business.
7. Fryer Tuck.
8. Fryday's.
9. The Frying Scotsman.
10. Chip Inn.
Explain the puns or word-plays.
1. Hair Peace.
2. Curls and boys.
3. A Cut Above.
4. Urban Roots.
5. Head to Head. 
6. Beyond the Fringe.
7. Curl Up and Dye.
8. Fringe Benefits.
9. Mane Attraction.
10. Hairlines.